PMI Delaware Valley Chapter
President's Corner
Robert C. Cochran, PMP

JANUARY 2023
New year.

New website.
To my fellow project management practitioners. To our members, our tireless volunteers, and my fellow Chapter leaders. To our partners and sponsors. And to the Chapter members of tomorrow who are exploring the potential in this fellowship. Welcome.
Following a year of collaborative planning, building and trouble-shooting, we are proud to bring you our new online home. It really took a village. And we are excited about the notable new features of the site.
New look.

Modern, professional, reflective of our culture.

A good read.

Clear, engaging writing that informs, motivates…perhaps entertains.

Curated news and features.

We sort through the clutter—sites, organizations, journals, blogs and more—to bring you the latest and greatest. Distilled.

PDUs unpacked.

Everything you need to know about PDUs, sources of PDUs and certification renewal in four lean pages. Download and print it.

Community orientation; world mindfulness.

Enhanced content.
Volunteers front and center. We are volunteer led and driven. The new site brings renewed emphasis to volunteer contributions and networking.
Mobile friendly. Tap into everything the Chapter has to offer on your mobile phone.
Planning, writing, designing and building the new site was a team effort that spanned the course of 2022. Our many thanks to the volunteers that helped bring the new site to life.
Leadership and direction: Kathy Lajoie Malik, Mark Turner, Allen Hughes, and Rich Lobron.

Technologists: 

Jason Brown and Jerzy Dutkiewcz.

Content contributions:

 Ken Golkin, Leigh Ann Gunther, Marie Hegarty, Frank McKeown, Priya Rajagopalan, Harris Snyder, Niki Weiss.
Additional contributions: Frank Anbari, Mary Bullock, Steven Casiano, Suzanne Dreitlein, Alex Eldridge, Lisa Kauffman, Kaitlyn Luboff, Jessica McBride, Walter Rawlins, Devon Scanlan, Kelly Taylor Stoner, and Sikemi Williams.
We would love to know what you think about the new site: feedback, suggestions, impressions; and if you'd like to join the Website team going forward. Email me directly: rcochran@pmi-dvc.org.
Let's make 2023 a year to remember.
Robert C. Cochran (Bob)
President, PMI Delaware Valley Chapter

---
Call-out to Millennials
You are the growing heartbeat of the modern workforce and an expanding presence in the Chapter. And your younger-sibling generations—Gen's Z and Alpha—are close behind. I invite you to bring your skills and energy to bear and to help shape the future of our Chapter.
Dive into the short missive I've penned. Acknowledging your arrival. And, on behalf of the Chapter, asking for your help. 
---
2022 
Our primary goals for 2022 are to increase communication and interaction with all of you, to provide you with programs and education opportunities that meet your professional needs, and to give back to our community. Specifically, our plans for 2022 included: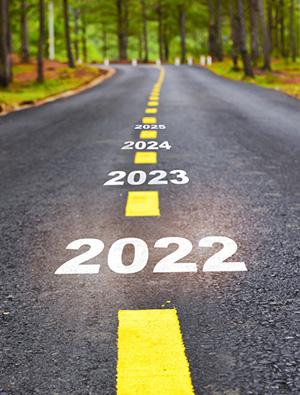 New Chapter Website
User-friendly, engaging...better.
Increase PDDs from 2 to 4
Professional Development Days offer a trifecta of learning, networking and PDUs.
Expand educational programming
Matching mentors and mentees for career advice and support.
Host a Volunteer Appreciation event
Our volunteers are our engine.
Host a Certification Night event
Another opportunity to connect.
Break bread with Chapter leadership
Breakfast with the President and Lunch with the Board outings.
Feature 2 panel discussion events
For example, "The Cloud Intersection with Project Management."
Continue to evolve and improve newsletter
More and better news and information; more photos.
Continue our community outreach initiatives
Partner with youth educational and other organizations to create meaningful and impactful volunteer opportunities to serve our communities
----------------
A recent survey of our members suggests that we are likely to continue virtual events for the remainder of 2022, while also looking for an opportunity or two to host hybrid meetings (in-person + virtual) later in the year, doing so under the direction and guidance of public health officials.
If you have an idea for improving our service and communication to you, please feel free to reach out to me here. The Board and I are looking forward to continuing to meet your needs in 2022!
Sincerely,
Robert C. Cochran (Bob)
President, PMI Delaware Valley Chapter
---
2021 ACCOMPLISHMENTS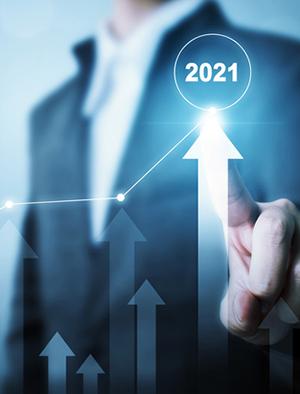 Doubled the number of Chapter meetings
More meetings means more PDU opportunities
Unveiled a Mentoring Program
Matching mentors and mentees for career advice and support
Expanded our Agile offerings
Including Agile Open House events and certification opportunities.
Showcased more job opportunities to our members
The Chapter Job Board is your career shortcut
Infused online meetings with networking opportunities
Zoom breakrooms paved the way for connecting
Hosted engaging industry panel discussions
For example, "The Cloud Intersection with Project Management"