PMI Delaware Valley Chapter
PMP Exam Preparation
PROJECT MANAGEMENT PROFESSIONAL (PMP)® Certification
---
Calendar & Registration
Winter 2024 Session 
PMP Exam Prep Course
Five 7-hour Saturdays (35 hrs)
Dates

Saturday, March 2, 2024

Saturday, March 9, 2024

Saturday, March 16, 2024

Saturday, March 23, 2024

Saturday, April 6, 2024
ATP PMP® Exam Prep + Online Practice Exam Content (New this Academic Year!**)
Non-Members = $1,505

PMI-DVC Members & PMI Chapter Partners = $1,191
ATP PMP® Exam Prep Course Only
Non-Members = $1,435

PMI-DVC Members & PMI Chapter Partners

= $1,121
* Fees include electronic versions of all course materials and hard copies of the supporting book, which will be shipped to your address provided at registration. The hard copy usually takes seven to ten days to arrive. It is possible that you will not receive the hard copy before the course begins if you register within seven to ten days of the course start date.
**New on-demand content for this academic year! Practice with more than 250 practice questions to become familiar with how questions will be asked, the wording, and sample content.
---
The Value of PMP Certification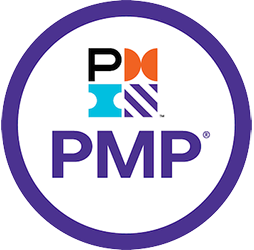 PMI's Project Management Professional (PMP®) certification is recognized the world over as the gold standard of project management. Earn those letters and stake a claim to an elite aptitude in project and team management methodologies, discipline, and project-to-business alignment.
The numbers bear this investment out. Research indicates that employers will need to fill nearly 2.2 million new project-oriented roles each year through 2027. In short, a PMP certification—recognized in more than 200 countries—amplifies your radar signature among employers and peers alike in a discipline in high demand.
---
Course Content
Module 1 | Creating a High Performing Team
Learn to define team ground rules, build a shared understanding, engage and support virtual teams and more.
Module 2 | Keeping Your Team on Track
Learn to collaborate with stakeholders, lead a team, manage conflict and more.
Module 3 | Getting Started with Your Project
Learn to engage stakeholders, manage and plan scope, assess and manage risk and more.
Module 4 | Doing the Work
Learn to manage project changes, determine appropriate project methods and practices, establish project governance and more.
Module 5 | Keeping the Business in Mind
Learn to evaluate business and environment changes, support organizational change, improve processes and more
Exam Prep | Learn from the Best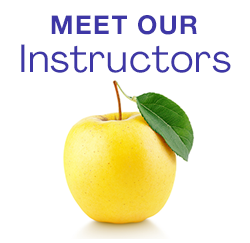 PMI Delaware Valley Chapter offers an exhaustive and intensive training course for those on their PMP certification journey. At 35-hours, the Chapter's PMP Exam Prep course satisfies the certification eligibility requirement and immerses you in practical, real-world exercises in a variety of industries and project management scenarios.
PMI Delaware Valley Chapter is a PMI Premier Authorized Training Partner (ATP). That means our coursework and instruction meet the highest, most rigorous standards for quality and effectiveness as established by PMI. It also means you will be taught by the best: experienced, credentialled and classroom-savvy instructors drawn from our very own Chapter.
Earning your PMP is an investment. It takes time to apply and prepare for the exam. The PMI Delaware Valley PMP Exam Prep course is essential for both certification eligibility and exam readiness. Our rates are reasonable and our approach is immersive but schedule-friendly. Nearly 70% of PMI Delaware Valley Chapter membership opted for the path of PMP certification. You can do this. And you will enjoy the returns on this investment for the balance of your career.
---

Exam Prep Study Groups
Our study groups are offered free of charge for Chapter members and are led by mentors who know the nuances of the exam. Strength in numbers.  
Registation for Winter Session study groups opens February 24.
---
Why Train with an Authorized Training Partner?
Training from an organization you can trust.

Alignment with PMI, the world's largest project management membership association.

Instructors must be current in learning methods and must continuously enhance their skills.

Courses align to the latest PMI Global Standards.

An organization with demonstrated continuous quality improvment processes and procedures.
---
Not Yet a Chapter Member?
PMI Delaware Valley Chapter offers many benefits, including discounts on courses, access to study groups, and so much more.