PMI Delaware Valley Chapter
Chapter News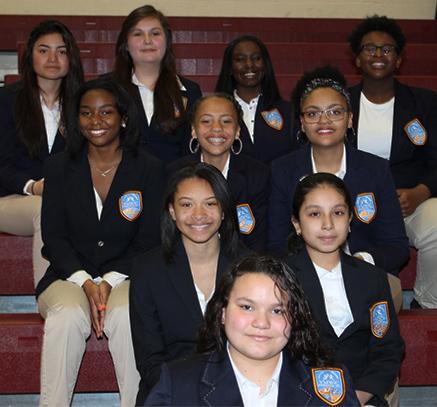 JANUARY 2023
Chapter Volunteers recognized for

Hours for Impact

Contribution to YMWIC
PMI Delaware Valley Chapter volunteers Stephan Rouyer, Ernest Dixon and Steven Bistany recently acted on an opportunity to help the Exton, PA-based Young Men & Women in Charge (YMWIC) Foundation with a challenge regarding their annual Science Expo. Their work was both innovative and timely, helping YMWIC bring efficiency and accuracy to their Expo scoring methodology. 
YMWIC is a commendable organization, delivering STEM learning and practical experience to traditionally underserved and underrepresented populations of students. And PMI's Hours for Impact program empowers and recognizes changemaker contributions for the betterment of humankind in accordance with the United Nations' 17 Sustainable Development Goals. 
For their efforts, Stephan, Ernest and Steven were recognized by the Project Management Institute. Enjoy the amazing story of our very own project practitioners at work to improve the experience of these ambitious and hard-working young people. 
ENJOY the STORY here | Scoring a Win for Disadvantaged Students