Meet the Instructors
PMI Delaware Valley Chapter
Learn & Prepare with the Best
Our PMI Authorized Training Partner (ATP) instructors are truly gifted educators. Vetted and approved by PMI, our instructors have completed the PMI ATP Train the Trainer program, focused on foundational knowledge and exam prep skillsets. They use PMI-developed training course content. And they love what they do.
So sign up for the class, put your learning cap on, and remember that an apple for the teacher is still a welcome expression of appreciation. Even if it's an emoji.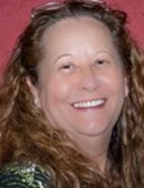 Kristi Baldwin, BSIT, PMP, RYT, AHPP
Instructor
Kristi Baldwin, BSIT, PMP, RYT, AHPP
Instructor
Kristi is an educator-extraordinaire, having honed her project management teaching chops at the likes of Penn State, the University of Delaware, and Delaware County Community College. And this on top of her 30-year career tenure in the project-rich landscape of information technology. Kristi earned her PMP certification in 2008 and, over the course of her career, has helmed projects in healthcare, finance, IT, manufacturing, construction, government, clinical and telecommunications. Her experience running projects, establishing project management offices, and working across industries and methodologies (Predictive, Agile and Hybrid), informs and enriches student learning experiences.
Although Kristi now calls Big-Sky country home, her virtual-instruction wherewithal and natural charisma make her a favorite among students in our virtual learning environment. If you're lucky, you might spot—in the background—one or more of her 3 dogs, 8 cats, a horse and/or goat during a designated break from learning. Call it a bonus.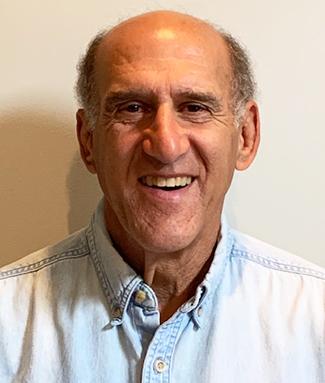 Dr. Mark Gershon, PMP, PE, LSSMBB
Instructor
Dr. Mark Gershon, PMP, PE, LSSMBB
Instructor
As President and founder of the World Class Training Institute (WCTI), Dr. Mark Gershon is something of a crossroads pioneer: first, at the intersection of project management and lean six sigma; and secondly, at the junction of training and consulting. Dr. Gershon's curriculum vitae features 30+ years of experience in both project management and lean six sigma process improvement and quality management. He's served as a quality engineer for the Amy's PMO, the chairman of Temple University's Operations Management department, and even provided PM consulting for NASA.
An award-winning instructor and writer, Dr. Gershon is at home when leading a class. Even some of the world's leading project management training firms—IIL and ESI—have dispatched seasoned trainers to his classrooms to absorb some of his unique expertise. If you are lucky enough to have this PMP and Master Black Belt at the head of your PMP training class, rest assured you're in good hands.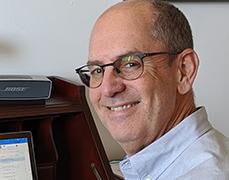 Scott McCreary, MBA, PMP
Instructor
Scott McCreary, MBA, PMP
Instructor
As a 25-year project management practitioner in the IT services sphere, Scott is something of an alloy. He's worked the gamut of project-related duties, including project, program and portfolio management. And in addition to the discipline and principals of his PMP training, Scott integrates complementary perspectives and methodologies from Six Sigma—he's a Green Belt—ITIL (Information Technology Infrastructure Library) and CCPM (Critical Chain Project Management). To top it off, he boasts expertise and experience in networking technologies, business analysis, consulting and education.
Since 2004, Scott's career has followed a noble path—that of the Children's Hospital of Philadelphia. Overseeing a team of project managers, he has managed multiple programs and projects for interdisciplinary (IT, clinical, facilities, operations) teams in support of hospital initiatives. For Scott, the mission of CHOP resonates. Contributing to a worthy cause is something he also enjoys in his work with PMI certification aspirants.

Ruth Anne Guerrero, MBA, PMP
Instructor
Ruth Anne Guerrero, MBA, PMP
Instructor
When organizations seek to fine-tune their PMOs, they turn to Ruth Anne Guerrero and team. Beyond her quarter-century as a project management practitioner, Ruth Anne leads a consulting team renowned for making Project Management Offices, organizational processes, and general project execution…better. So much so, her methodologies and accomplishments have graced the pages of myriad white papers, publications, and project management books.
Experience across industries? Check. Ruth Anne's walked the critical path in property and casualty insurance, electric and gas utilities, the cable industry, healthcare, and financial services. Immersed in PMI service? Check. Ruth Anne co-founded the Long Island Chapter of PMI; worked for PMI—the mothership—for two years; served as President of the Delaware Valley Chapter; represented TD Bank on PMI's Global Executive Council; etc. Long-story short, Ruth Anne brings a life-time of practical experience and service to the classroom and teaches with the gusto students appreciate.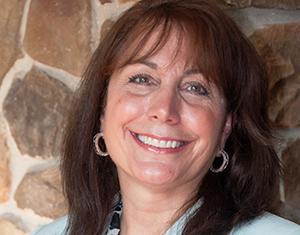 Barbara Cullis, MBA, PMP, CSM
Instructor
Barbara Cullis, MBA, PMP, CSM
Instructor
Private sector, public sector, university faculty, text-book contributor—Barbara Cullis has done it all in the span of her 30-year career. Project Management Program Director and Instructor, Division of Professional and Continuing Studies, University of Delaware. In industry, she served as Vice President of Central Engineering within the IT Managed Services Division of SunGard Availability and IT Director of CCOR, a global telecommunications manufacturer in the cable network space.  
In academia, she has led university-wide projects at Penn State University and successfully led the implementation of new cutting-edge technology projects as the Director of Information Technology for the Lerner College of Business, University of Delaware. While at the University of Delaware, Ms. Cullis was appointed to the faculty in 2016, and taught undergraduate, graduate and professional development courses and workshops in project management, IT project management and enterprise architecture.
She joined the Project Management Institute in 1996, became a certified Project Management Professional in 2000, a certified Scrum Master in 2007 and a certified PMI Authorized Training Partner (ATP) in 2020. She currently serves as Project Management Program Director and Instructor, Division of Professional and Continuing Studies, University of Delaware and also serves on the PMI-Delaware Valley Chapter Academic Outreach Council raising awareness among college students about the benefits of both project management skills and project management as a career path.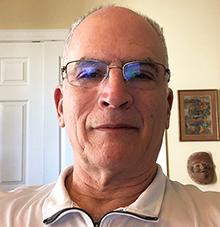 Harris Snyder, MEM, PMP
Instructor
Harris Snyder, MEM, PMP
Instructor
With nearly four decades of information technology career experience and six years of active-duty experience as a US Navy electronic technician, Harris Snyder has some remarkable depth to draw upon. And as an adjunct professor in the Industrial Engineering department of the New Jersey Institute of Technology (teaching Project Control)—and a former certified instructor during his Lockheed Martin tenure (teaching Earned Value and Cost Account Management)—Harris' educator credentials are gold-standard. Having earned his PMP certification in 2005, Harris has also played an active role as a PMI Delaware Valley Chapter volunteer; serving for a stretch as a Military Outreach Liaison and as a member of the Education team.
Harris is no stranger to the volunteer calling. Be it his construction contributions to Habitat for Humanity, or his six-string musical performances for Philadelphia-area hospital patients (through Musicians on Call), Harris is a giver.
Have what it takes to teach?
PMI Delaware Valley Chapter is always on the look-out for potential ATP Instructors in the wing. If interested, please reach out to...
Director of Education