PMI Delaware Valley Chapter
DEI Monthly Recognitions
MARCH 2023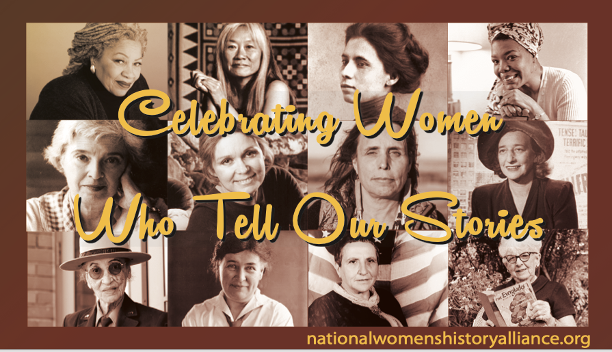 Women's History Month
and International Women's Day
March is Women's History Month in the United States. The month is dedicated to honoring and celebrating the contributions and progress of women across history, in many roles, including, making peace, crafting economic policy, setting or breaking sports records, and innovating in science, medicine, and art. This month is a time to study and appreciate women and the gains they have made in education, employment, entrepreneurship, politics, and many other aspects of life and society, and to understand the inequities, sexism, and discrimination that remain to be overcome. 
March is dedicated to women trailblazers such as Billie Jean King, Althea Gibson, Petina Gappah, Hillary Clinton, Ketanji Brown Jackson, Grace Hopper, Dorothy Vaughn, Kathleen McNulty, Frances Bilas, Angela Merkel, Christine Lagarde, Dolores Huerta, Ida B Wells, or Simone Biles, and to the herstory, our mothers, sisters, daughters, and women friends are making today.   
Women's History Month began as a local celebration in Santa Rosa, California, in 1978. The Education Task Force of the Sonoma County Commission on the Status of Women celebrated Women's History Week. The organizers selected the week of March 8 to correspond with International Women's Day. The idea became a movement that spread across the country. Women in other communities initiated Women's History Week celebrations in the following year. In 1980, a consortium of women's groups and historians, led by the National Women's History Project, now the National Women's History Alliance, successfully lobbied for national recognition. In February 1980, President Jimmy Carter issued the first Presidential Proclamation declaring the week of March 8th, 1980 as National Women's History Week. In March 1987, Congress declared Women's History Month.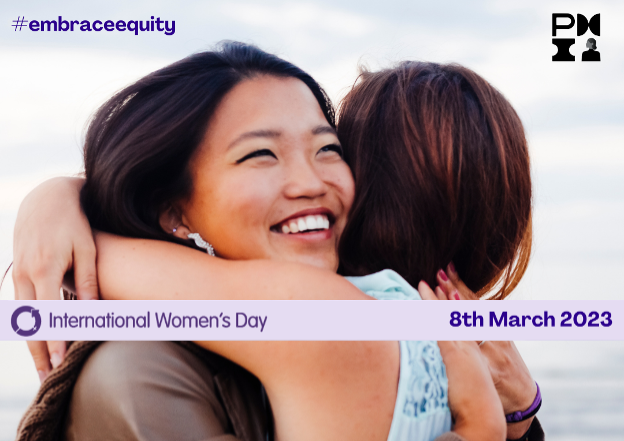 International Women's Day (IWD) is celebrated on March 8, 2023. The IWD 2023 global campaign theme is #EmbraceEquity. IWD originated from labor movements in the early 20th century, in several cities around the world, and was marked for the first time by the United Nations in 1975. According to the IWD website, IWD is a global day celebrating the social, economic, cultural, and political achievements of women. Significant activity is witnessed worldwide as groups come together to celebrate women's achievements or rally for women's equality.  
Gloria Steinem, world-renowned feminist, journalist, and activist once explained "The story of women's struggle for equality belongs to no single feminist, nor any one organization, but to the collective efforts of all who care about human rights." 
What can we do?
Celebrate women's achievements
Challenge gender stereotypes
Educate and raise awareness for women's equality
Draw attention to bias
Promote inclusion
Fundraise for women-focused organizations
---
FEBRUARY 2023
Black History Month
Black History is American History.  Far too often the contributions of Black Americans have been neglected and ignored. The long march to freedom and equality begins with knowing and trying to understand people's origins, struggles and achievements.
The Association for the Study of African American Life and History (ASALH) was founded in Chicago, Illinois, in 1915 by Dr. Carter G. Woodson and Jesse E. Moorland to promote, research, preserve, interpret and disseminate information about Black life, history and culture to the global community.  ASALAH is dedicated to promoting the proper study of Black history and celebrating the rights and significant accomplishments of African Americans.
Dr. Woodson was a scholar dedicated to celebrating the historic contributions of Black Americans.  While studying for his master's degree at the University of Chicago, and later, a Ph.D. from Harvard University, Woodson observed the intentional misinterpretation of people of color in all aspects of society.  
In 1926, he launched the celebration of Negro History Week in the second week of February to coincide with the birthdays of Abraham Lincoln and Frederick Douglass.  His legacy lives on every February when schools across the nation study Black American history, empowering Black Americans and educating others on the achievements of Black Americans. Woodson's concept was later expanded by the establishment of Black History Month.   
Black History Month was first proposed by Black educators and the Black United Students at Kent State University, in February 1969. The first celebration of Black History Month took place at Kent State in 1970.
Six years later, Black History Month was celebrated across the country in educational institutions, centers of Black culture and community centers.  President Gerald Ford officially recognized Black History Month in 1976, on both the fiftieth anniversary of the first Negro History Week and the bicentennial of the United States. President Ford urged Americans to "seize the opportunity to honor the too-often neglected accomplishments of Black Americans in every area of endeavor throughout our history."
We can achieve greater progress in the fight against structural racism and inequality by honoring Black history all year long. What can you do to celebrate, understand and acknowledge the contributions of Black men and women?
Deepen Your Knowledge
Engage in Self-Education
Celebrate Achievement
Support Black Businesses in Your Community