PMI Delaware Valley Chapter
DEI Monthly Recognitions
MAY 2023
PMI Culture Values & Behaviors
Culture is defined as the set of shared attitudes, values, goals and practices that characterizes an institution or organization. PMI Culture Values & Behaviors were co-created by PMI's global community. In 2022, PMI collaborated with Chapter Board Members, Chapter Members, Global Volunteer Leaders, Staff, and the PMI Board of Directors to set these standards for all members.
Through interviews, surveys, creative workshops, and deep discussions, PMI created Culture Values and Behaviors that were truly by PMI, for PMI.
For more information, go to the PMI Volunteer Culture Hub.
PMI Created Five Core Culture Values
We come from different countries, backgrounds, and perspectives; our values bind us together.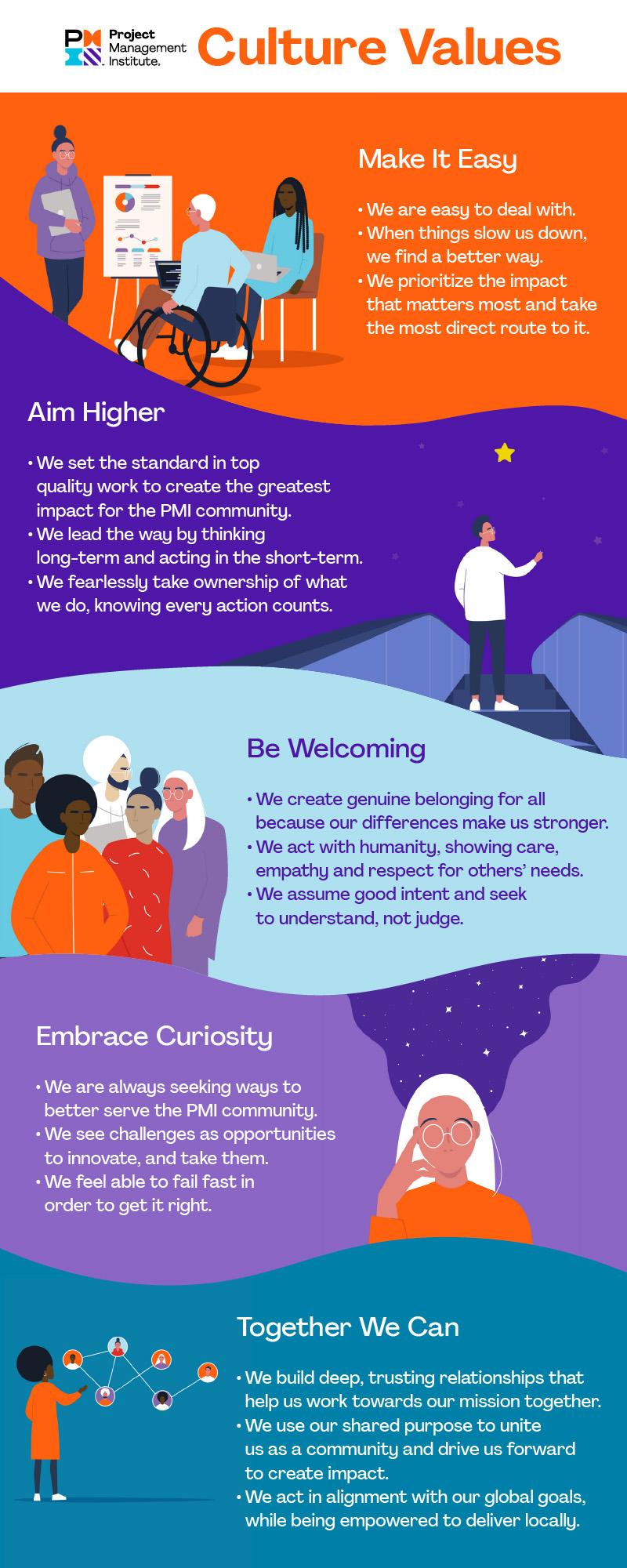 APRIL 2023

Sustainability | Invest in our Planet
Rachel Carson's book, "Silent Spring" published in 1962, set the stage for the first Earth Day in 1970.  Silent Spring was read around the world, raised public awareness and concern for living organisms, the environment, and established the inextricable links between pollution and public health and the planet. 
In January 1969, a massive oil spill in Santa Barbara, CA, was a turning point in the nation's emerging consciousness about air and water pollution. Senator Gaylord Nelson, a Senator from Wisconsin, wished to harness the youthful energy with a teach-in on college campuses.  Delegating organizing to youthful activists, April 22 was selected – a weekday between Spring Break and Final Exams! 
The first Earth Day in 1970 mobilized millions to call for increased protection for our planet. People walked, ran, and biked to locally organized rallies. Groups that had been singularly focused around a topic, united in shared values - Responsibility, Equality, Ingenuity, Dignity, Equality, Balance, and Cooperation. Within a decade, multiple laws were passed, and the US EPA was established to address environmental issues. Earth Day 1990 became a global event. Earth Day 2020 marked 50 years of global action and the mobilization of billions worldwide.
Project Management Professionals are uniquely qualified with the talent, knowledge, experience, strategic thinking and communication skills, to empower people to turn their ideas into reality.  PMI formed a strategic partnership with Green Project Management (GPM) to advance sustainability in PM. Read more.
Finding innovative ways for individuals to collaborate is becoming more important for businesses, organizations, and communities in a complex and connected world. Collaborations build community, create connections, reassure belonging, and accomplish goals. 
Better care for the environment doesn't always require the newest technology or massive funding. Individuals and local cooperative efforts make a difference.  
Global Goals Need Local Leaders | What you can do
Climate Literacy
Every learner in every school in the world should receive fully integrated climate and environmental education.
End Plastics
Plastic polution is one of the most important environmental problems facing us. Break free from single use plastics. 
Plant Trees
As little as one dollar plants a tree. There are innumberable tree projects to invest in. 
Vote Earth
Use your voting power to protect our environment.
Global Cleanup
The Great Global Cleanup is a worldwide campaign to clean up our communities, beaches, rivers, lakes, trails and parks.
Sustainable Fashion
Behind every piece of clothing in the store, there is a destructive industry stripping the earth of its resoures. Fight fast fashion.
Learn more about what you can do at the Earth Day 2023 Website.
MARCH 2023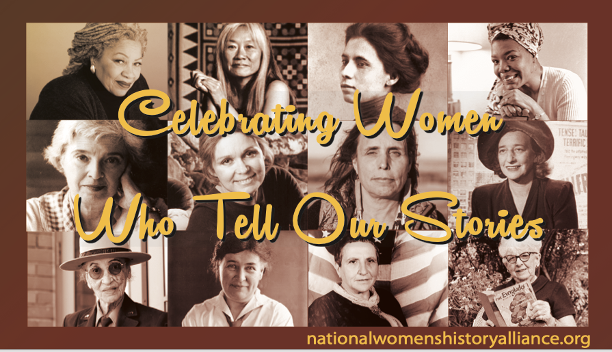 Women's History Month
and International Women's Day
March is Women's History Month in the United States. The month is dedicated to honoring and celebrating the contributions and progress of women across history, in many roles, including, making peace, crafting economic policy, setting or breaking sports records, and innovating in science, medicine, and art. This month is a time to study and appreciate women and the gains they have made in education, employment, entrepreneurship, politics, and many other aspects of life and society, and to understand the inequities, sexism, and discrimination that remain to be overcome. 
March is dedicated to women trailblazers such as Billie Jean King, Althea Gibson, Petina Gappah, Hillary Clinton, Ketanji Brown Jackson, Grace Hopper, Dorothy Vaughn, Kathleen McNulty, Frances Bilas, Angela Merkel, Christine Lagarde, Dolores Huerta, Ida B Wells, or Simone Biles, and to the herstory, our mothers, sisters, daughters, and women friends are making today.   
Women's History Month began as a local celebration in Santa Rosa, California, in 1978. The Education Task Force of the Sonoma County Commission on the Status of Women celebrated Women's History Week. The organizers selected the week of March 8 to correspond with International Women's Day. The idea became a movement that spread across the country. Women in other communities initiated Women's History Week celebrations in the following year. In 1980, a consortium of women's groups and historians, led by the National Women's History Project, now the National Women's History Alliance, successfully lobbied for national recognition. In February 1980, President Jimmy Carter issued the first Presidential Proclamation declaring the week of March 8th, 1980 as National Women's History Week. In March 1987, Congress declared Women's History Month.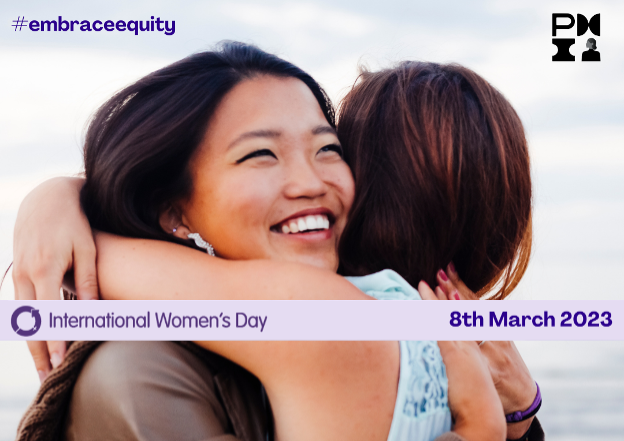 International Women's Day (IWD) is celebrated on March 8, 2023. The IWD 2023 global campaign theme is #EmbraceEquity. IWD originated from labor movements in the early 20th century, in several cities around the world, and was marked for the first time by the United Nations in 1975. According to the IWD website, IWD is a global day celebrating the social, economic, cultural, and political achievements of women. Significant activity is witnessed worldwide as groups come together to celebrate women's achievements or rally for women's equality.  
Gloria Steinem, world-renowned feminist, journalist, and activist once explained "The story of women's struggle for equality belongs to no single feminist, nor any one organization, but to the collective efforts of all who care about human rights." 
What can we do?
Celebrate women's achievements
Challenge gender stereotypes
Educate and raise awareness for women's equality
Draw attention to bias
Promote inclusion
Fundraise for women-focused organizations
---
FEBRUARY 2023
Black History Month
Black History is American History.  Far too often the contributions of Black Americans have been neglected and ignored. The long march to freedom and equality begins with knowing and trying to understand people's origins, struggles and achievements.
The Association for the Study of African American Life and History (ASALH) was founded in Chicago, Illinois, in 1915 by Dr. Carter G. Woodson and Jesse E. Moorland to promote, research, preserve, interpret and disseminate information about Black life, history and culture to the global community.  ASALAH is dedicated to promoting the proper study of Black history and celebrating the rights and significant accomplishments of African Americans.
Dr. Woodson was a scholar dedicated to celebrating the historic contributions of Black Americans.  While studying for his master's degree at the University of Chicago, and later, a Ph.D. from Harvard University, Woodson observed the intentional misinterpretation of people of color in all aspects of society.  
In 1926, he launched the celebration of Negro History Week in the second week of February to coincide with the birthdays of Abraham Lincoln and Frederick Douglass.  His legacy lives on every February when schools across the nation study Black American history, empowering Black Americans and educating others on the achievements of Black Americans. Woodson's concept was later expanded by the establishment of Black History Month.   
Black History Month was first proposed by Black educators and the Black United Students at Kent State University, in February 1969. The first celebration of Black History Month took place at Kent State in 1970.
Six years later, Black History Month was celebrated across the country in educational institutions, centers of Black culture and community centers.  President Gerald Ford officially recognized Black History Month in 1976, on both the fiftieth anniversary of the first Negro History Week and the bicentennial of the United States. President Ford urged Americans to "seize the opportunity to honor the too-often neglected accomplishments of Black Americans in every area of endeavor throughout our history."
We can achieve greater progress in the fight against structural racism and inequality by honoring Black history all year long. What can you do to celebrate, understand and acknowledge the contributions of Black men and women?
Deepen Your Knowledge
Engage in Self-Education
Celebrate Achievement
Support Black Businesses in Your Community