PMI Delaware Valley Chapter
PMI Resources & News
The Latest & Greatest from the Project Management Institute
PMI collaboration with Women of Project Management
In March 2023, PMI proudly announced a collaboration between the Project Management Institute and Women of Project Management®.
Women of Project Management is a global professional organization committed to promoting equal representation for women and women of color in the field of project management. Resources include mentoring, certifications, workshops, networking vehicles, health and wellness, and career growth opportunities that engage members during every stage of their career journey.
Through this collaboration, PMI aims to amplify the voices of women in project management across its global community and enable more female project managers to enter or progress in the profession. Read more here.  
Have you read the March 2023 PMI State of Women in Project Management Report? The research was based on the PMI Annual Global Survey on PM to 8,313 project professionals, including 1,927 respondents who identify as female. The survey explored multiple facets of project management, including key drivers of project success, power skills, evolution of the PMO, adoption of standardized project management practices, and professional training and development. 
The PMI Delaware Valley Chapter is enthusiastic about the potential in this collaboration as it aligns with our commitment to creating a welcoming space for all members to take the next steps in their personal and professional journeys. Join with other women Project Leaders and embrace local challenges and the world's greatest challenges, such as, gender-based violence, climate change, and economic inequities. Invest in yourself!
---
PMI collaboration with Green Project Management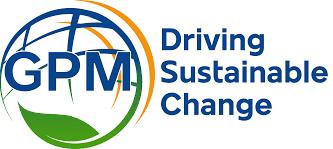 PMI announced a strategic partnership between PMI and Green Project Management® (GPM), an organization advancing sustainability in Project Management. The partnership focuses on enabling project professionals to integrate sustainability into every aspect of project planning and value delivery. Read the PMI press release. 
PMI's 2022 Global Megatrends Report highlights the growing stakes of the climate crisis and the need for project professionals to integrate emissions targets into key performance indicators, build emissions management into ways of working, and engage with stakeholders on sustainability best practices.
GPM, founded in 2009, is an internationally certified social enterprise and a global leader in sustainable project management practices. GPM advocates for principled and value-based project approaches. They are a driver of sustainable and regenerative development in alignment with the 2030 United Nations' Sustainable Development Goals. PMI is a UNSDG partner as well, spearheading an Hours for Impact program.
GPM includes Project SkillUP, a program tailored to high school and college students. GPM also offers a University Partner Program, leveraging university partners around the world.   
 In a January 2023 interview with PM World Journal, PMI's President and CEO, Pierre Le Manh, indicated that although we do not have all the solutions to today's challenges, we can have confidence that education, sustainability, and digital transformation will be components in the solutions.
---
Projectmanagement.com
No need to reinvent the wheel or tackle a project management challenge alone. PMI's ProjectManagement.com is your one-stop-shop for tools, templates, educational resources and peer sounding-boards. Set some time aside to visit and explore. You will be amazed at the breadth and depth of this resource.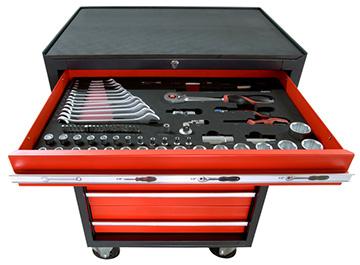 Downloadable Templates
2000+ to save you time and effort (requires PMI membership).
Articles
10,000+ by subject matter experts who can help you with every phase of your project--and career.
On-demand Webinars
2000+, most of them helping you earn PDUs
Expert/Peer Connections
1 million+, at the ready to share wisdom or advise

Visit projectmanagement.com today
Log-in using your PMI username/password to enjoy premium benefits.
---
Other PMI Resources
PMI Picks TM
Smart, bite-sized project management and power skill learnings geared to fit into your busy schedule. Drill down to exactly what you need to know, without the fluff. Anytime. Anywhere. Podcasts. Short videos. Mini case studies and articles. On a variety of searchable topics.
Career Navigator
Based on your interests and goals, Career Navigator creates a personalized action plan to match you with the perfect growth opportunities. Take the self-assessment, work with the recommendation-engine to tailor your action steps, and track your progress.