Academic Outreach
PMI Delaware Valley Chapter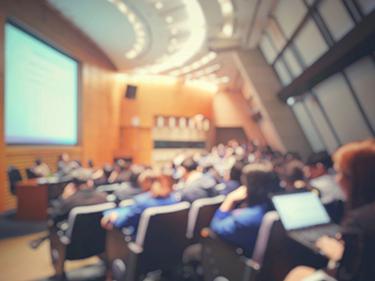 The next generation of project management practitioners has their noses to the grindstone in colleges, universities—even high schools—throughout our region. You, the academic institutions, are on the front-lines in this theater of operations.
Although holding a position further downstream, PMI Delaware Valley Chapter strives to partner with and support academic institutions in their mission to teach the fundamentals of this exciting and increasingly in-demand professional discipline
---
PMI Delaware Valley Chapter | Who we are
PMI Delaware Valley Chapter strives to be the most relevant force and voice shaping the profession and practice of project management in our region. More than 3,850 strong, our membership of project, program and portfolio management practitioners are drawn from innumerable industries and all career stages.
Equally important, we embrace a volunteer ethos. Giving back to the profession and helping those at early stages in their professional journey—i.e., students—is central to our mission. And we have a lot to give.
---
What we Offer Institutions and your Students
A partner in program support, curriculum development, research initiatives, and more.
Resources, tools/techniques, in-industry best practices, research and intellectual capital.
Guest speakers, mentors, and niche-discipline professionals to enrich student learning if called upon.
Support/resources in driving demand and securing support for your project management program—with regard to both students and administrators—within your institution.
Discounts and incentives for PMI Delaware Valley membership and all the educational and professional development advantages we offer.
Rich networking opportunities for students and faculty alike.
---
Join our PM Academic Council
Ready to build a bridge to the premier project management professional association in the region? Or would you care to learn more about what we have to offer you and your students? Join the PMI Delaware Valley Academic Council (REACH OUT to KEN GOLKIN) and delve into the best practices of some your peers at these notable IHLs: