PMI Delaware Valley Chapter
Diversity, Equity and Inclusion Committee
Cultivating DEI is a collective journey and learning process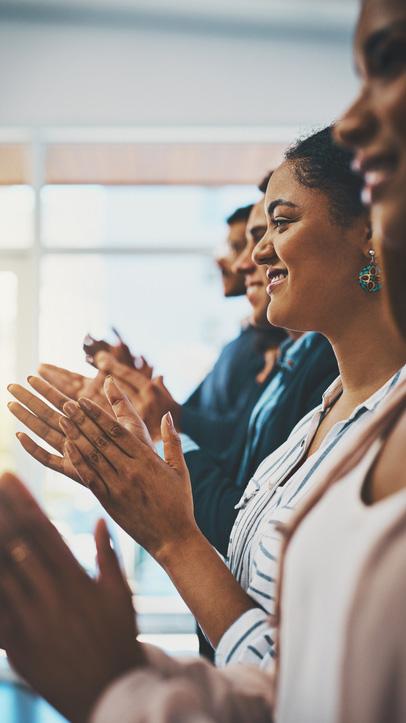 The DEI Committee is a reflection of the PMI Delaware Valley Chapter's commitment to advance a culture of diversity, seek equity, and strive for inclusion and belonging in the Chapter. The Chapter recognizes that embracing diversity, and ensuring inclusion and equity is a continuous process and the DEI Committee will work with all members, committees, and the Board to ensure we move forward.
Review the Chapter's DEI Policy Statement to learn more.
Objectives
Educate, Engage, Elevate, and Empower.

Develop a common knowledge and language.

Understand the needs of the Chapter members.
Recruit and engage diverse talent.

Define leadership roles and expectations for advancing DEI.

Build DEI awareness and make it part of the Chapter DNA.

Seek opportunities for continuous improvement in our DEI journey.

Continually assess our progress and make adjustments to our approach.
Benefits to Members and the Chapter
All members and guests feel welcome and valued for exactly who they are.

Diverse voices and perspectives are heard and respected.

An environment of trust and inclusive values, behaviors, and norms.

Training and learning to increase awareness and celebrate diversity in our Chapter and community.

Opportunities to contribute to shaping DEI programs for members as well as contribute to the PMI Delaware Valley Chapter community
---
Join Us on our DEI Journey
All are welcome! Cultivating diversity, equity and inclusion is a collective journey and learning process.
JOIN THE DEI COMMITEE. Reach out today.
Priya Rajagopalan
Director of Diversity, Equity and Inclusion
Email: prajagopalan@pmi-dvc.org
Monthly Recognitions by the DEI Team
Black History Month, Women's History Month, and more...
---
DEI Resources
---
Diversity is a Fact, Inclusion is a Choice | READ THE ARTICLE >>
Timothy R. Clark; Forbes, May 2021
---
Leading with Intent: BoardSource Index of Nonprofit Board Practices | READ THE REPORT >>
BoardSouce, 2021
---
Truth, Racial Healing and Transformation | READ THE ARTICLE >>
W.K. Kellogg Foundation, 2020
---
America's Opportunity Gaps: By the Numbers | READ THE REPORT >>
U.S. Chamber of Commerce, 2020
---
The Human Libary | VISIT THE SITE >>
Not for profit learning platform that has hosted personal conversations designed to challenge stigma and stereotypes since 2000.
---
What Does Diversity, Equity and Inclusion Mean in the Workplace? | READ THE ARTICLE >>
built in; Kate Heinz, 2021
---
Civil Rights Groups Respond to New Census Data | READ THE ARTICLE >>
NAACP, 2021
---
---
Promoting and Age-Inclusive Workforce | READ THE ACTION PLAN >>
The Organizaiton for Economic Co-operation and Development, 2020
---
Disclaimer: Information is provided in good faith. We welcome any misrepresentation being brought to our attention to be corrected.