PMI Delaware Valley Chapter
A Note and Appeal to Chapter Millennials
President's Corner
Jawn for NextGen
You are the future of the Chapter. We need you.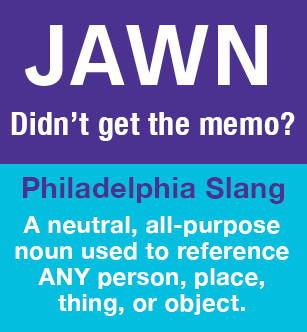 I recently took a walk in a park by my home in Delaware. On that walk I stopped to admire an old sycamore tree. Sycamores can reach towering heights and live for as long as 600 years. Six hundred years! Consider that from a human perspective. Cooling shade, carbon reduction, and oxygen generation for some twenty-five generations of people. That's some value.
PMI Delaware Valley Chapter is young by these standards—a modest 43 tree-rings and counting. But over those decades, the Chapter has drawn thousands of project practitioners from four distinct generations: the Silent Generation, the Baby Boomers, Generation-X and the Millennials. With all due respect to those generations in the wings—Gen-Z and Alpha, we see you coming—today…today, I have Millennials on my mind. As such, Chapter Millennials, this note is for you.
Given the caliber of the Chapter's programming and the breadth of our networking opportunities, it's easy to overlook our volunteer orientation. The root system that gives this tree life? Volunteers. One and all. In short, we need you.
Chapter Millennials, you are more than stewards of the future. You are our today. The Chapter; your employers and communities; the nation; dare I say, the world—the generational shift at the reins is well underway. Your generation is large, already dwarfing the Xers on the workforce. Your generation is innovative, digitally nimble, of high expectations, and invested in the bigger picture. And your influence has gone so far as to change how we work, how we live and how we aspire to greater things. In short, center-stage awaits.
The Chapter needs you. Your skills, imagination, experience, leadership—all of it. And, naturally, what time you can afford. PMI Delaware Valley is connectedness, something I see as vital and nourishing in a world so prone to fragmentation. It's both professional anchor and nexus; institutional archive and incubator. And from my perspective and my xx years with the Chapter, it's packed with talent, generosity, and good will.
- Bob
---
Your Calls to Action
Share your Ideas
The Chapter is always a work in progress. How can we improve the delivery of value? How we communicate? The way we connect and support each other's professional journeys? Your ideas can make a difference.
Email Robert
Get Involved
There are so many ways. Contribute to events. Support an initiative. Make a difference for those pursuing certification. Mentor a peer. The list goes on. Volunteers earn PDUs, expand their networks, refine skills, and build lasting relationships.
Volunteer Today
Help Shape our Future
We are exploring ideas for new initiatives. Women in PM. Toastmasters. A Next Generation committee. Book clubs (yes, reading relevant material earns PDUs). Throw your hat into the ring and help a new initiative get off the ground.
Email Robert